Fun and Leisure Page
---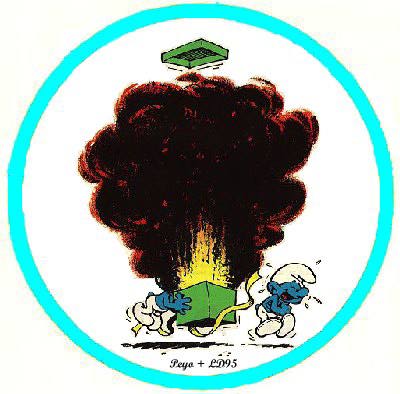 ---
Movies and Musicals
---
Sounds, Music, and Noise
---
Simple Fun
(Ne passons pas à côté des choses simples -- Herta)
François Schmitz has a nonsensical page about nonsense. Does this makes sense?
Mitch Lemus has written a lot of stories full of typical New Yorker Jewish humor, satire, or just plain silliness. For instance, he is the promoter of Netan-Yahoo, the Israeli search engine, and the lexicograph of cyberwordz.
The Mind Reading Markup Language (MRML /mur'mul/) is a proprietary extension of the HyperText Markup Language (HTML) written by Michael O'Neal-Petterson and Brandon J. Rickman. Their Guide to MRML gives you all the specifications of the tags to use for mind control technology.
---
Serious Fun
Want to know more about your personality? try the Keirsey Temperament Sorter by David Keirsey if your browser supports forms.
For the best science satire around check out the Annals of Improbable Research successor to the Journal of Irreproducible Results.
To dialog in natural language (English) with a computer about serious (AIDS, epilepsy,...), or not so serious :-) topics, telnet to CHAT (Conversational Hypertext Access Technology).
---

[back to the Nest]

[about the Nest]

l.delaude@ulg.ac.be
Last updated June 14, 2000